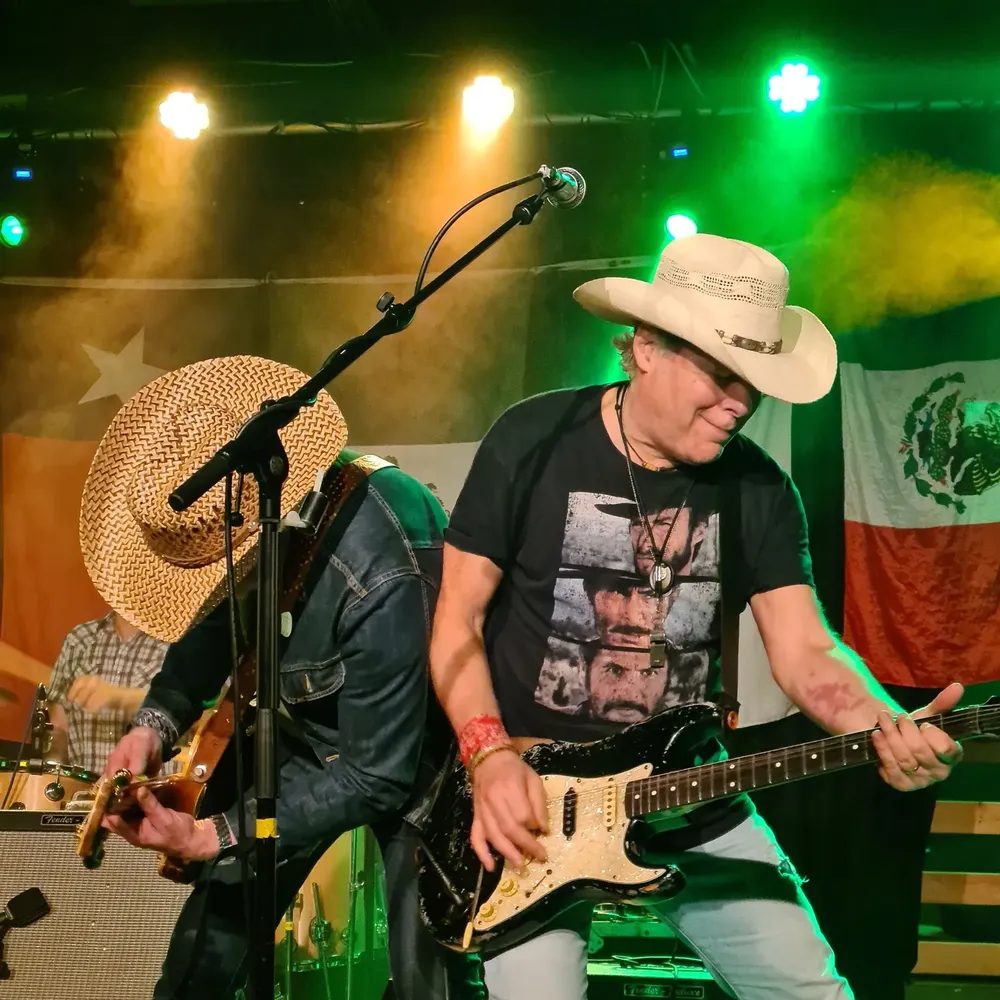 LOS PACAMINOS
The UK's leading TEX-MEX band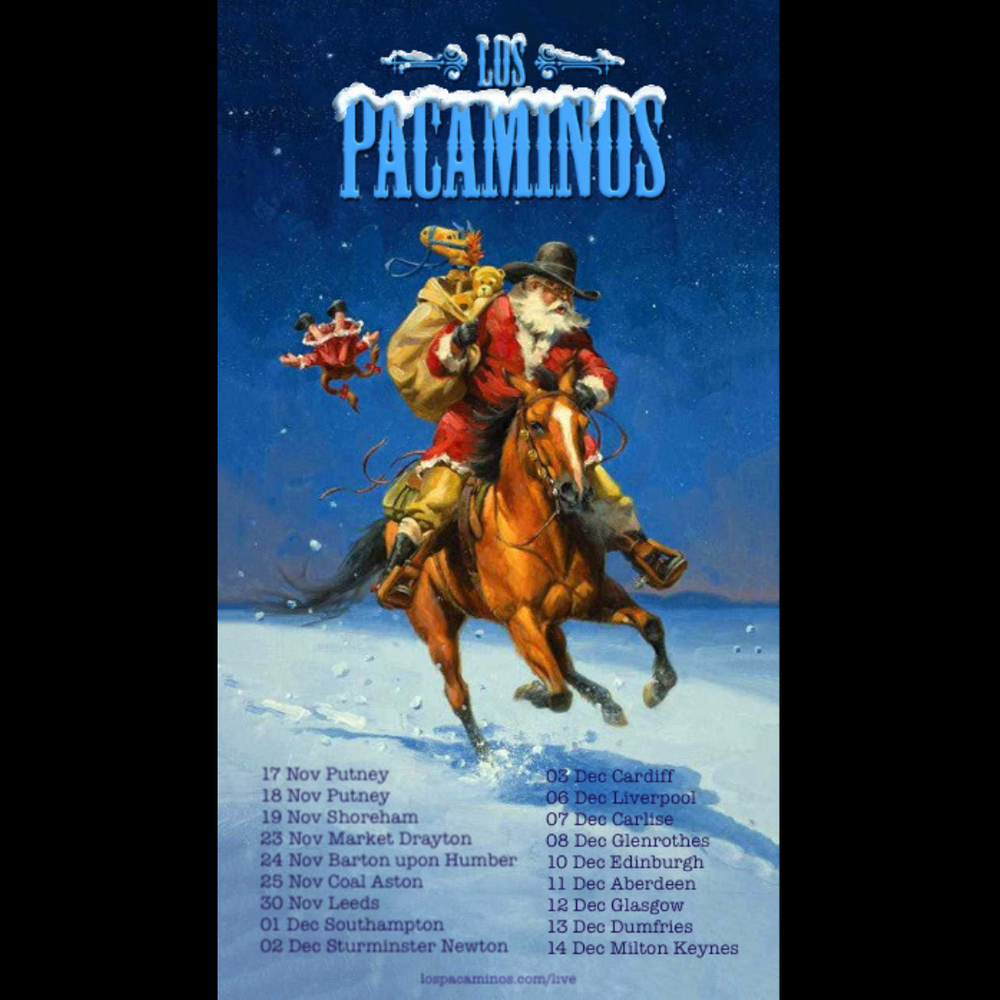 Christmas on the range tour
Hot on the heels of Paul's solo tour, Los Pacaminos are busy packing their saddlebags for an 18 gig Christmas tour of the UK!
Beginning with 2 shows at our spiritual home The Half Moon, Putney, we hit the south coast then travel north to Scotland bringing our brand of Tex-Mex and Southern Rock'n'Roll to (hopefully!) a town near you.
Playing songs from our self-titled debut album as well as "A Fistful Of Statins", third album "Seven" and other favourites from the SouthWest, we'll be getting you ready for your Christmas festivities in our inimitable style.
Some venues are already sold out so please check our LIVE page and social media channels, and book now!
"Seven" is available online, at gigs and for download so get yourselves in a Pacaminos mood before the shows; and it makes a perfect Christmas present even if we do say so ourselves …
On the subject of Christmas presents - we've got some exciting new merch coming too, so watch this space!
0:00/4:12

0:00/4:03

0:00/3:33

0:00/3:57

0:00/4:04

0:00/4:30

0:00/3:34

0:00/3:26

0:00/3:38

0:00/4:03

0:00/3:33